We are about machine tools, but our goal is NOT ONLY to make the best machine tools of the world. That's the means. We are an engineering company and we supply application-based solutions with at least one of the following characteristics:
High technological value
Experts in developing equipment for high precision machining processes where a few microns make the difference.
High production volumes
Focused on high production volumes, where our machine solutions become the most competitive.
Flexible


Capable of adapting our standard machine solutions to our customer needs, in order to suit their flexibility and/or productivity requirements
Why is Etxetar a supplier of choice for the industry leaders?
Because our goal is to sustainably contribute to making our customers more productive.
We listen to our clients. We focus on understanding their problems and on solving them.
We adapt our machine solutions to the specific needs of our client's.
We co-develop and partner up with our clients.
We proactively propose cost savings and/or engineering improvements.
We service our clients through the entire life of the supplied production system.
Turnkey solutions
At Etxetar we supply production machines that include; process engineering, tooling, fixturing, commissioning and final machine acceptance at our site and at our customer's site.
For certain applications, Etxetar is able to supply a turn-key line, including all the technologies required to manufacture the part and its automation.
"Through all these years working on amazing projects, my passion remains the same; to see that great engineering developments add value to our customers, through hard work and dedication of all the departments within Etxetar."
Jorge Ibarra
Engineering Director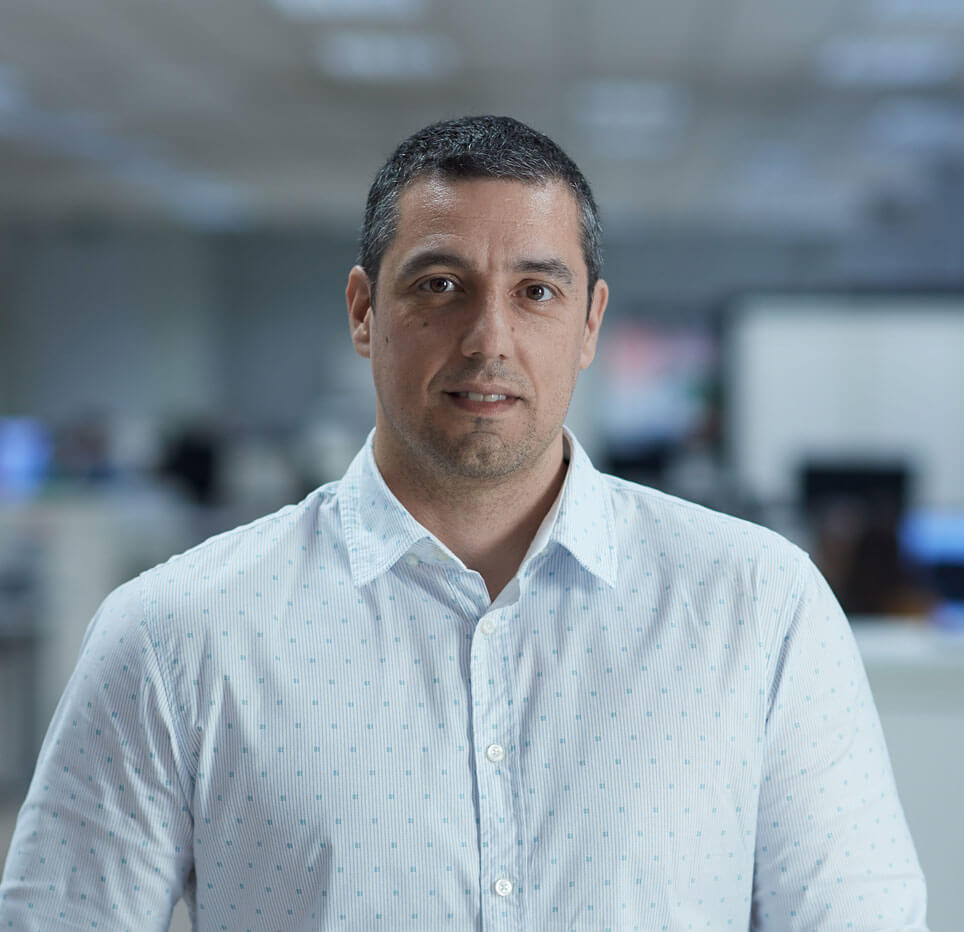 We encourage you to share your application spectrum and required production, so that we can start studying a manufacturing system that would solve your needs.
Get in touch with us.