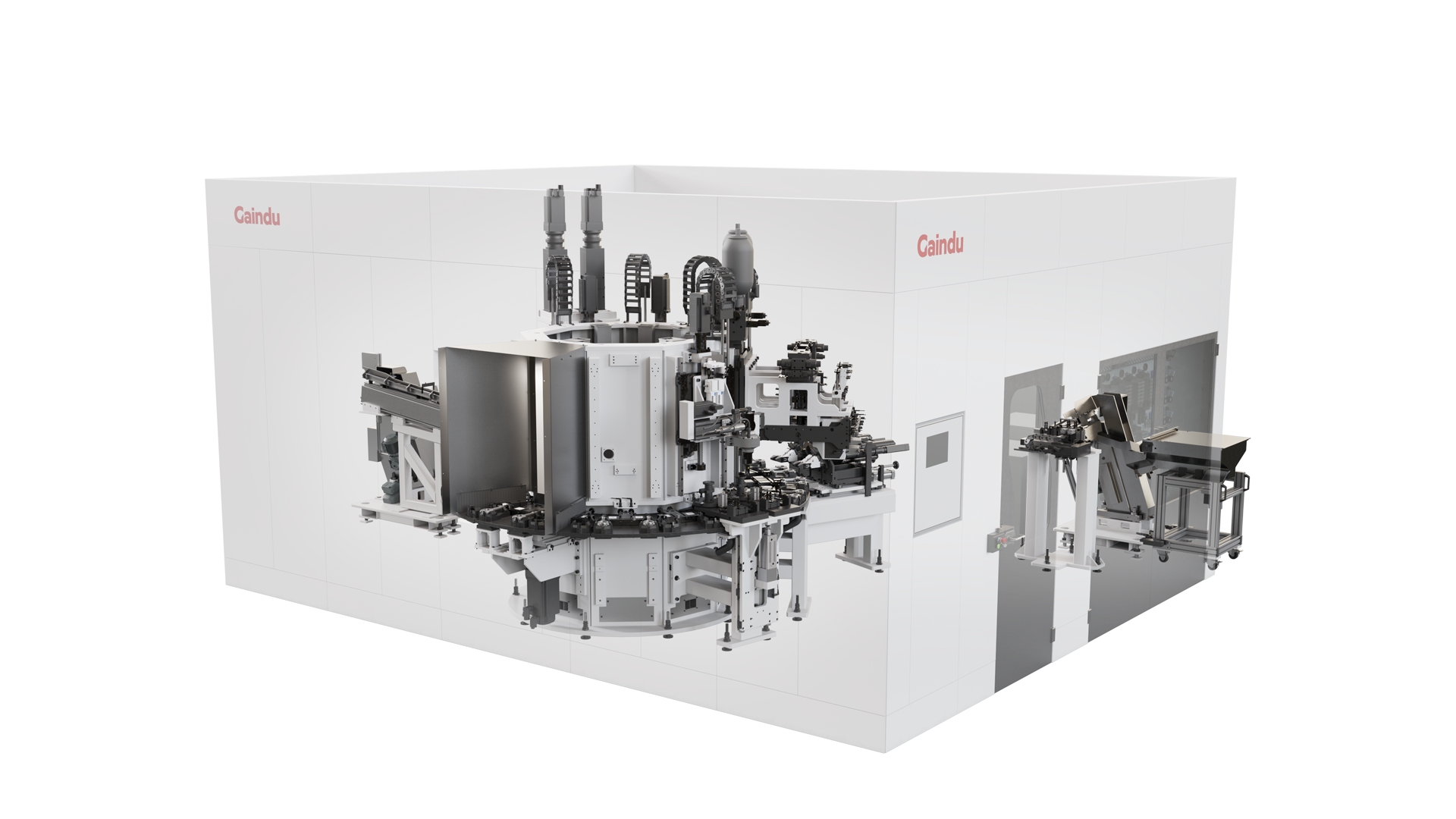 Conrod Cracking
Cracking machine solution for connecting rods.
Gaindu´s Conrod Cracking is a concept that brings flexibility and modularity to connecting rod cracking and assembly operations. We are the only manufacturer in the market offering CNC cracking technology, as opposed to the traditional hydraulic systems.
The Conrod Cracking dial transfer machine offers the possibility to perform the following operations:
Laser scribing for generation of cracking lines.
Cracking + cracking face blowing.
Screw feeding + tightening + loosening.
Cleaning by vibration.
Final tightening with torque and angle control.
Bush feeding, pressing and calibration
1 or 2 part load for a cycle time as low as to 4,5-5 secs/part.
Flexibility to accommodate 3 different part types at the same time.
Flexibility of Crank to Pin distance: NC, hydraulic or manually adjustable.
Dust extraction system.
Generic information:
Dial transfer machine. All linear axes provided with linear scales.
Special guarding to avoid noise volume above limits.
Load/unload options:
Gantry load.
Robot load.
Manual load.
We can help you with the manufacturing process of many other applications